Almost as if cued by yesterday's post on SUBWAYblogger "
We need to slim down
," I witnessed the below scene this afternoon while lounging on the front steps of the New York Public Library with colleagues during our lunch break.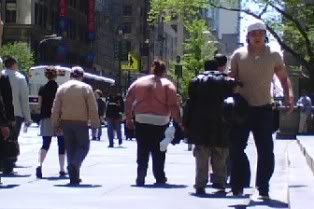 Look closely, but not too close.
In more appropriate attire, the Expedia crew was singing and dancing along Fifth Avenue. Here's a shot as they proceeded north after performing in front of the library.