So my girlfriends and I ended up partying last night with a promoter at a club in the Meatpacking District, who was hosting a table for a few of the New York Giants.
This is my hand next to that of one of their starting defensive players.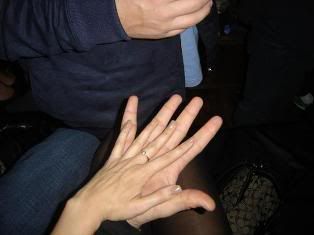 Holy moly.
Hope those hands can bring a Super Bowl back to New York.